27 de August de 2021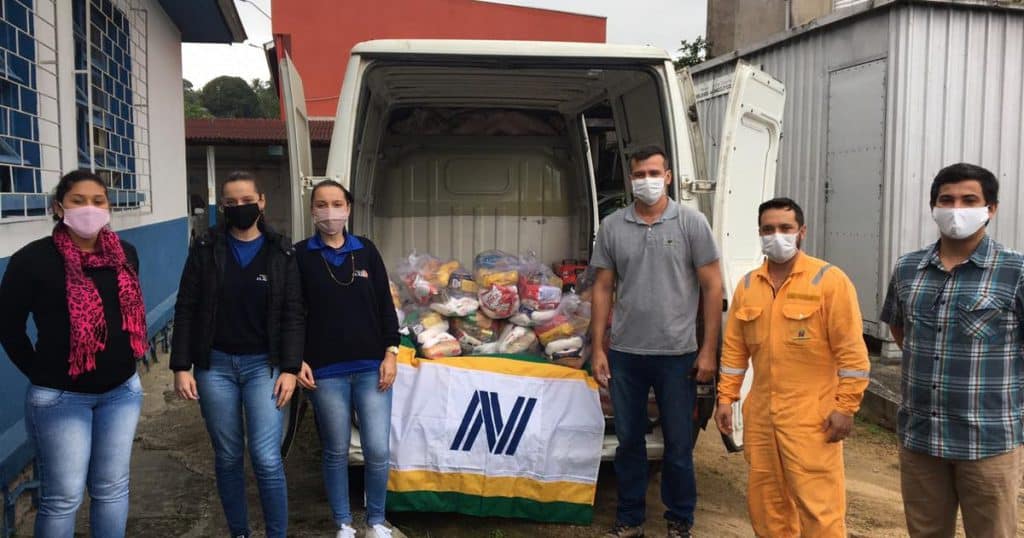 In another positive social impact action, NORSUL delivered 95 basic food staples to the Social Welfare Office of São Francisco do Sul, in Santa Catarina.
Roger Bitencourt and Rafael Casas, from the NORSUL GESFS team made the delivery directly to the Office, where they were received by the local team. The delivery also counted with the presence of the President of the Commercial Association of São Francisco do Sul, Bruno Gama, partner in the action.
People First
Through the Social Impact Program, NORSUL confirms one of its corporate values that puts people first. Also called "People First", this value focuses on caring for people. Its symbolism represents the company's commitment to promoting a safe workspace, encouraging integral health care and assistance for its employees and their families.
NORSUL has acted intensively in social responsibility actions in the face of the Covid-19 pandemic. The company has already made several donations in Santa Catarina, Bahia, and Espírito Santo with the delivery of food, personal protective equipment for doctors, nurses, and firefighters, reaffirming its commitment to the communities in which it operates, at a time that demands greater solidarity from all organizations.