20 de October de 2022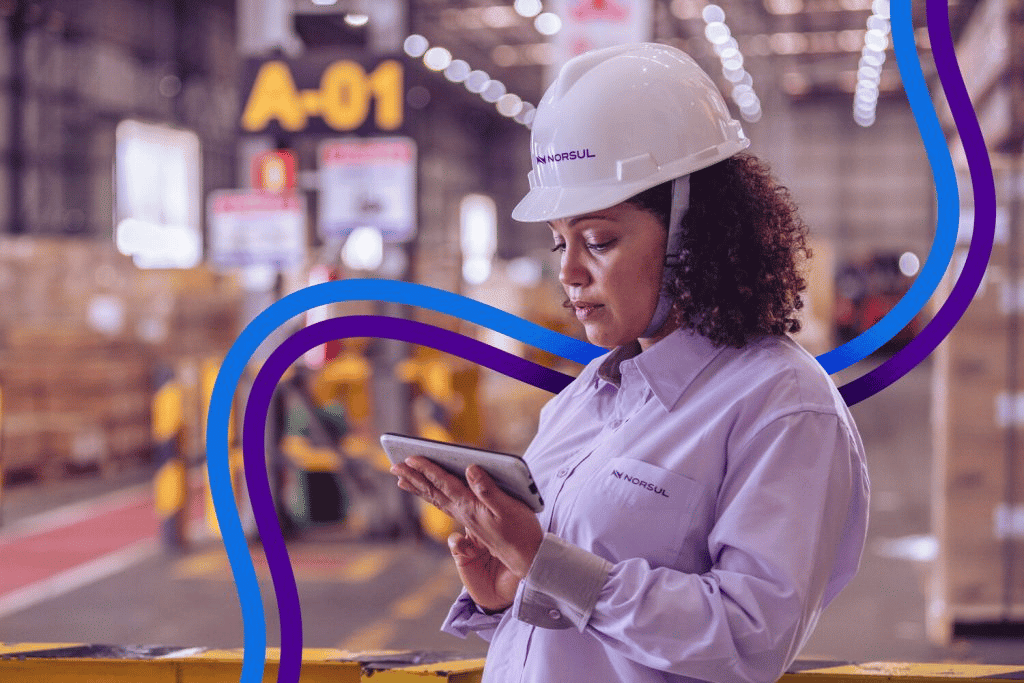 Digital transformation in logistics can structurally change the entire industry, streamline processes, reduce costs, and improve service quality. Technology is already a reality in anyone's life and its implementation is inevitable in the daily lives of companies, even though some face greater resistance at the time of change.
Caring for the maintenance of vehicles and equipment, negotiating with suppliers, controlling inventories, scheduling loads and discharges, taking care of safety… are just some of the main challenges of logistics. And to help accomplish all these tasks and bring even more efficiency to operations, technology is a great ally.
As companies adopt this new way of managing and acting, they become increasingly competitive with their competitors. Therefore, those who are reluctant to carry out the digital transformation in logistics, will hardly be able to compete for prices and delivery times with the competition, gaining more and more new customers and winning the admiration and loyalty of the current ones.  
What are the impacts of digital transformation on logistics?
Digital transformation has brought several advantages for logistics companies, so investing in technology is necessary and should not be seen as a cost but as an investment. After all, it brings return and it is possible to increase revenues from the implementation of software for fleet management.
Speed in processes
Your company can clearly lose money and opportunities due to the time that professionals spend performing certain processes, such as manually made data records, sectors that do not act in an interconnected manner, among others.
It is possible to solve everything with a few clicks and make the work more productive, thanks to technological innovations! Thus, situations that before could take hours become simple and quick to be solved, for example, efficient communication with customers or even between areas of the company itself.
More efficient management
Having good software is one of the best practices in fleet management and will be a hand in the wheel for any company that wants to be increasingly professional and organized, as digital resources make management even more effective!
Managers are able to have greater control of situations related to different sectors, organize operations more efficiently and in real time, and thus be attentive to the rhythm of the team and avoid unforeseen events.
A good suggestion for those seeking to invest in fleet management technology isTarget Log, a solution from Target Bank – a partner company of Norsul in land transport management solutions – that allows the monitoring of routes, tolls, fines, has an integrated platform to pay the expenses of drivers and also has exclusive credit lines for the road freight transport market.
Cost Reduction
Technology is a great ally to reduce costs, as the implementation of software reduces errors and avoids waste, promoting the proper use of the budget. Another issue is the acceleration in processes, which makes it possible to reach goals faster and consequently increase income.
You want a clear example? Fuel prices continue to rise and we know that efficient fuel management is necessary for the company's economy. After all, supply represents an important part of revenue, about 40% of the total cost of a transportation company. With a supply control, it is possible to set an ideal consumption target for the fleet. That way, it's easier to predict costs and know when you'll need to refuel.
It is worth mentioning that Target Bank has a solution focused on fuel management, which allows the fleet owner to control fleet expenses. In addition, it is possible to negotiate values with the accredited stations and also have parameters of the performance of the trucks, in order to improve the efficiency of the business. It is a great solution to reduce fuel costs, better control supplies and make fleet operation simpler, cheaper and more transparent.
As we have seen, technology can make life much easier for those who work with logistics! And the work of a good team, in line with the use of software for fleet management, can make a difference in the daily life of everyone involved in the process, from the fleet owner, who is working together with the team, ensuring the smooth progress of the flow, to the final consumer who is prepared to receive the distributed loads. To learn more about Target Log solutions for fleet managers, just click here.