21 de October de 2022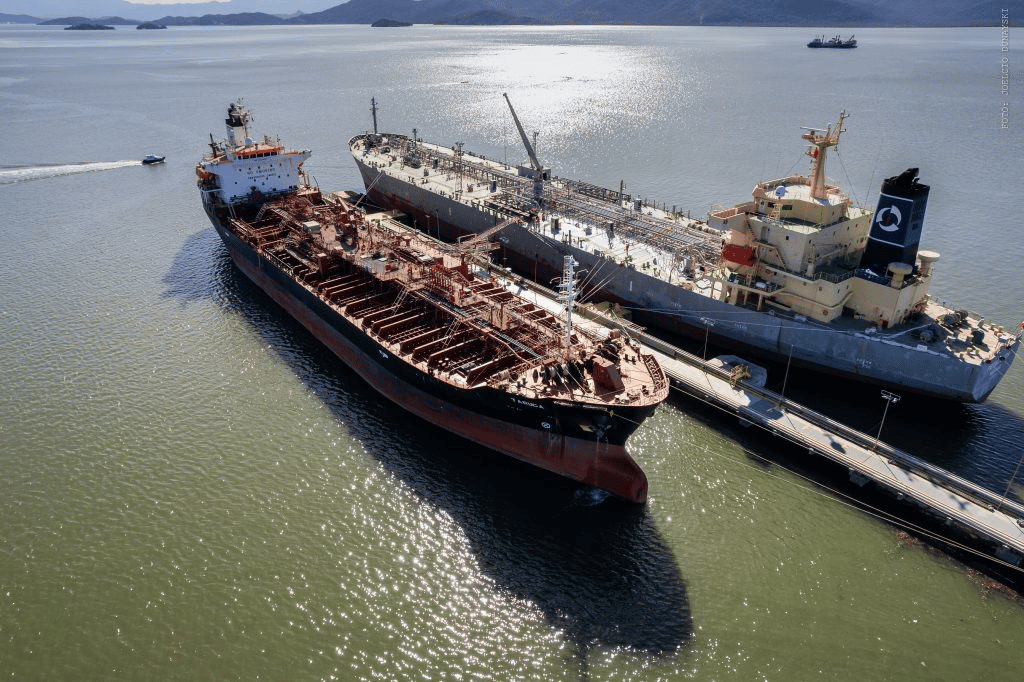 Norsul created an unprecedented route via Cabotage to transport the biofuel of BSBIOS, an ECB Group company and national leader in biodiesel in Brazil.The route made by the ship Taruca began at the Port of Paranaguá, in Paraná, and went towards the Port of Suape, in Pernambuco. The logistics transport of biofuel lasted about 14 days and marks the debut of the supply of BSBIOS biofuel to the Northeast region. 
In all, four million liters of biodiesel were transported, which left the BSBIOS plant in Marialva, Paraná. And they will be supplied to three fuel distributors in the Northeast.
"We are very happy to be able to collaborate by extending BSBIOS' route in a sustainable way. We have explored the full potential of our New Business area, developed precisely to bring new solutions to our customers, enabling them to go further, "celebrates Gustavo Paschoa, New Business Director at Norsul.
The process for the operationalization of the new route took 90 days and included the integration of the teams of both companies working in partnership. Cabotage was the best logistical and environmental solution for cargo transportation.
"Our work is based on monitoring and finding solutions that can improve processes so that the environmental impacts caused by our operations are reduced. The choice of this modal with Norsul is in line with our strategic objectives of sustainability, "says Leandro Luiz Zat, Commercial Director of BSBIOS.
End-to-end sustainability
Norsul carries out BSBIOS' first biofuel transport with neutralization of 100% of greenhouse gas emissions through the Norsul Neutral Carbon Program – which already accounts for more than 450,000 tons of CO2 neutralized since the beginning of the project in 2020.
"We are the first 100% carbon neutral company in the world in the Cabotage segment with the Neutral Carbon Norsul Program, using credits generated by the preservation of native forest and also in the Landfills. Since 2020, we have neutralized all CO2 emissions in maritime, rail and road modes, "says Paschoa.
The operation, which benefits both parties, fosters the expansion of BSBIOS' business and extends Norsul's routes. "We are very happy and pleased to develop a new four-hand market route. We arrived for the first time in this format with our biodiesel in the Northeast region, further expanding our performance and bringing quality and excellence products that contribute to decarbonization", concludes Zat.